Skin Bank ERR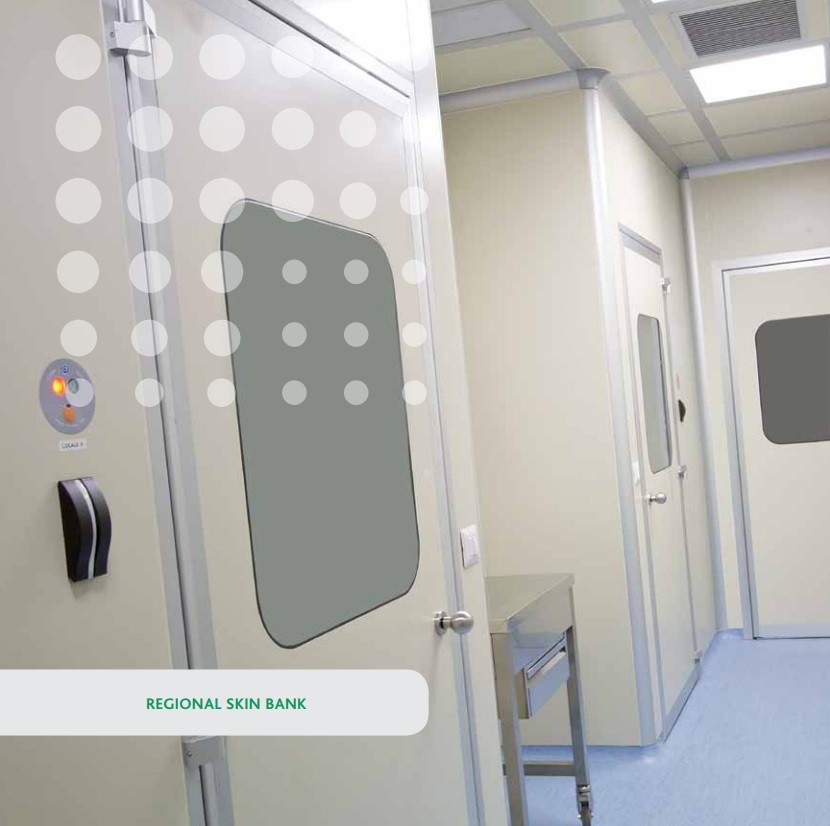 The Skin Bank of Emilia Romagna Region (ERR) is part of the Burn Center of "M. Bufalini" Hospital – AUSL of Romagna, Cesena - and it is one of the 5 Italian skin tissue banks accredited by the National Transplant Center (CNT) and the Superior Health Institute (ISS).
The Skin Bank ERR is a qualified laboratory for the processing, conservation, storage and distribution of cutaneous tissue derived from multi-organ (OT) and/or multi-tissue (MT) donors serving about 5 million of patients distributed in all the national area.
Since 2006 the Skin Bank RER has also extended its activities in the field of Regenerative Medicine, also starting a section dedicated to Clinical Research.
Since 2009 the Skin Bank RER uses cleanroom environments inside the Cell Factory of AUSL Romagna for minimal manipulation of cutaneous tissue.
Cell Factory is located adjacent to the Cryobiology Center, a laboratory equipped with technological systems programmed to slowly drop the temperatures, to gradually freeze cutaneous tissue packaged and sealed in clean room environments. An access-controlled Cryobank on the ground floor of the building is equipped with nitrogen tanks for storage of all cryopreserved cutaneous tissue after its screening and validation according to current regulations.